Landscaping & Fencing Services In Buckingham & Banbury
Smart decking and patios will implement the connection between the house and the garden in most cases. However, there are times when your fencing is old, outdated, or no longer in sync with the overall landscape, and this is when M&C Driveways Ltd. is ready to help.
Worry no more as our team is highly qualified in all types of landscaping services work: we can shave off the extra ground, cover holes, re-grass the soil and all other works required for you to have a well-designed decking and patio area, ensuring the lawn remains free from damage after taking the heavy pressure of people, chairs, storage sheds, and BBQs.
Our fencing services in Buckingham, Brackley & Banbury are particularly sought by people wanting to create a place where they can relax, enjoy and admire the beauty of their well-maintained garden.
Whatever the size of work required for your landscape and fencing service, we offer a free of charge no-obligation quotation covering work throughout the whole of Buckingham, Brackley & Banbury and all around.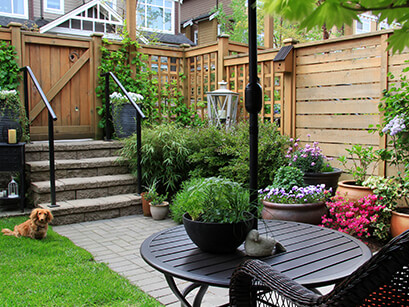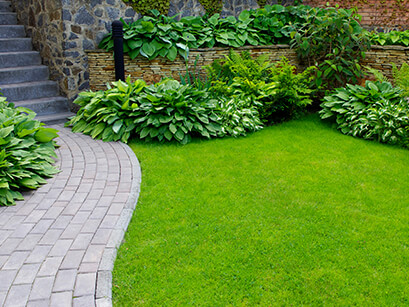 Depending on the type of fence you have, we can design, supply and construct it according to your needs, to the point of perfection.
Call today and ask for our fencing leading expert to show you the full range of materials and surfaces available, to match your house look and design.
Similarly, if you want to reshape your landscape, create new contours and styles in your unique garden, give us a call. That's something we can help with, and our several customers can testify that: We've put together some of the most amazing landscapes and fences.
M&C Driveways customers enjoy their gardens in the hot sunny days of the summer. To them, there is nothing more relaxing and peaceful than seeing the buzz of bees collecting pollen from plants in the garden.
Or, listening to the sound of birds chirping in the trees and the blue skies above as they are sitting on the newly modelled landscape, with the brand new fence that matches their amazing houses, enjoying the fresh air and good weather with a glass of cold water or wine.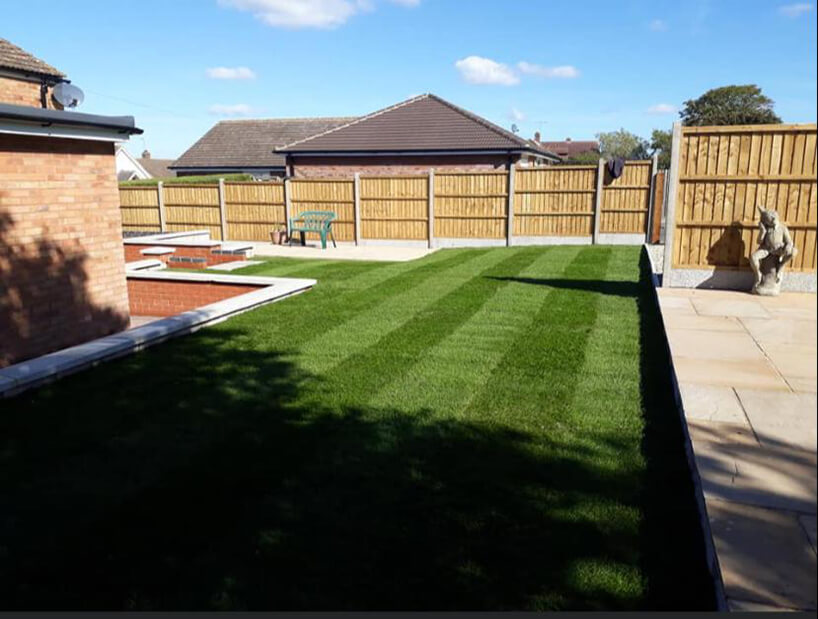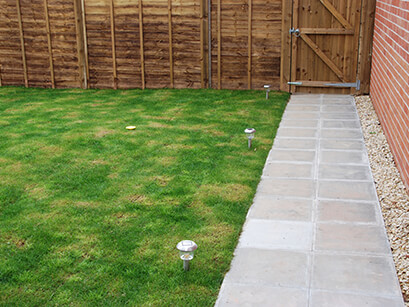 We are experts at garden design but you don't have to take our word for anything. Just make sure you check out the latest examples of landscaping and fencing services we've put together and performed for hundreds of clients like you.
Our work is highly prised and loved by our clients as most of our work comes from word of mouth. Add to that our free of charge & no-obligation quotation policy, regardless of the size of the work required to assess, and you start to form an idea of the company we are.
Regardless of what your budget is, feel free to contact us today for a no-obligation, free quote.
All work is guaranteed for 5 years and no upfront payment needed.