The Most Inviting Path & Patios You've Ever Seen
M&C Driveways is easily recognised for its fantastic path and patio creations. Be there the sunshine of hot summer mornings, or the crisp cold of the winter you will have the best paths and patios, where you can sit and relax.
Let our experts bring your imagination to life; design and create some of the most inviting patios you've ever seen. Filled with stunning flower pots overflowing in multiple colours, the patios products provided by our company are suitable for specially designed areas, or even for dining out in the garden. Just let our experts know how you envision it, and our team will turn it into reality.
M&C Driveways also has created some of the best Bletchley patios. Our paths and patios experts know how to add structure, definition, and unique style to any garden path and patios, aiming to make the most of your space. So, if you need a new patio or pathway to keep the kids off your lawn, or your goal is to enjoy hot summers having BBQs in your garden, then M&C Driveways is here to help.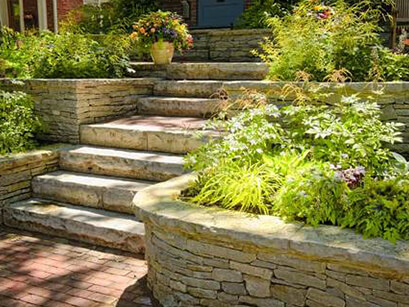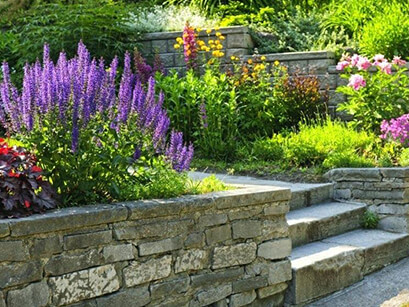 It is not only the design we are extremely good at, but also the choice of materials. With us, patio possibilities are endless. There are cases when the paths and patios around your home might require unique designs and materials. For example, garden patios can be devised in a wide variety of ways with a broad spectrum of materials, to blend in with your existing type of home and garden into a uniform, matching look.
All of our patios are built using high-quality paving and slabs to design the most stylish patios.
We use only high-quality tiles from leading suppliers, from all over the UK, tiles that can be used to design and build some of the most bespoke patios, tailored to your custom needs.
M&C Driveways can offer its clients with a wide range of choices for garden paths and patios. Either you want an uncomplicated patio, drawn in modern lines, a traditional courtyard style, or more complex patios, let us know.
Experts in marble patio slabs, sustainable slab patios, block paving paths and pations, and many more decorative paving options, it is no wonder that we are number one choice for patios in Buckingham, Brackley, Banbury and all surrounding areas.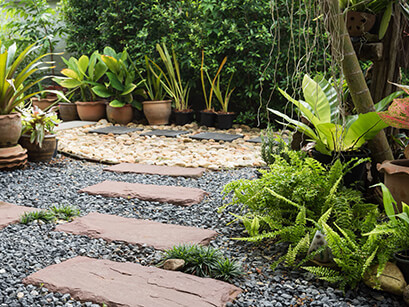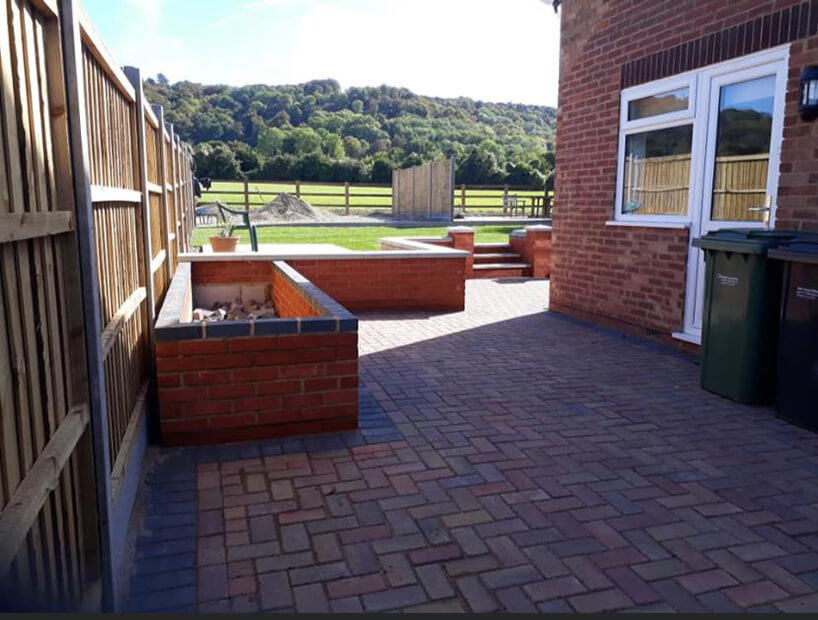 Installing a new patio is not always that easy. In most cases, there are wires, cables, pipes, and additional hazardous elements to be taken into consideration. With M&C Driveways, you can rest assured that our team of experts is always ready to deal with any electrical or drainage work if required.
Our property maintenance services in Buckingham, Brackley, Banbury, and all surrounding areas are carried out according to the latest British Standards and SUDs regulations. M&C Driveways always strives to ensure safety and quality results that stand the test of time.
Here at M&C Driveways, we are working hard to ensure that your patios are constructed using the highest quality block paving. We asses in our work all patio slabs to ensure they remain in perfect condition for years to come, including the edging and walling options.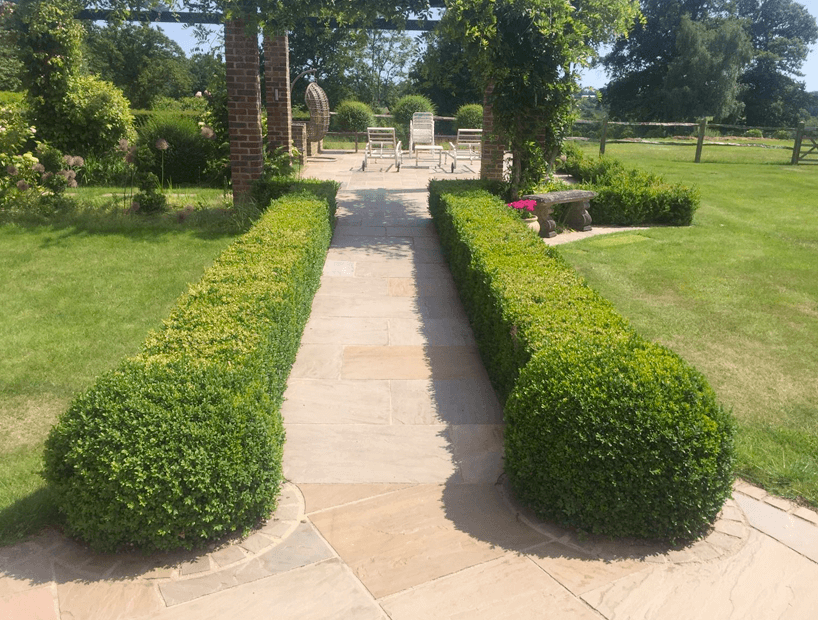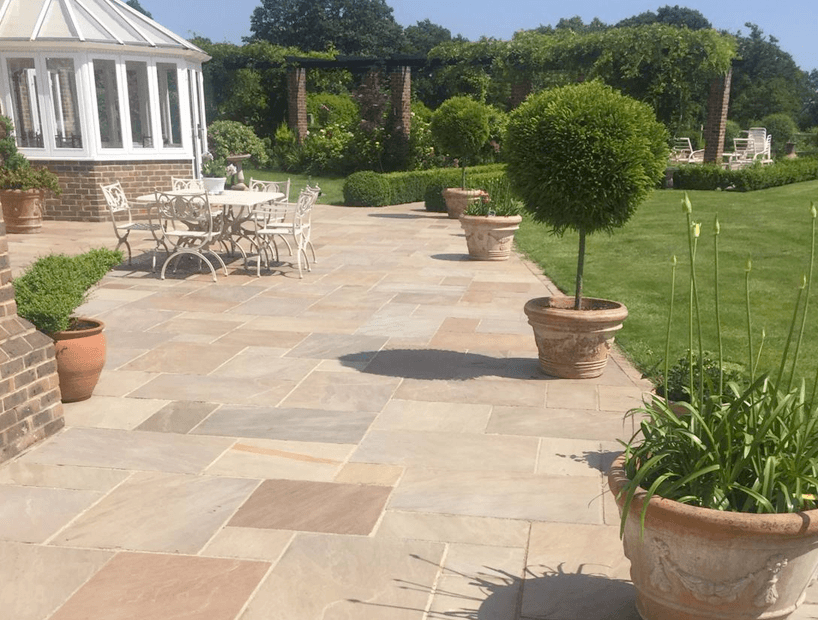 We have a saying that there is always a design to fit every home. The same applies to patio design, and for that, we've selected all possible ranges of natural stones, from concrete finishes to new patterns and materials, all in our stock.
If unsure what's best for you, contact us today and arrange for our specialist to visit you. All consultations are free and it won't take more than 30 minutes to share your dream and ideas with us, and for us to prepare the correct advice on design, style, materials, price and timescale.
All work is guaranteed for 5 years and no upfront payment needed.