High-Quality Paving And Driveways
Here at M&C Driveways Ltd, we care about any paving and driveway jobs. No matter how small or big they are, we always work to the best of our ability. With every single garden-related or paving and driveway job we undertake, we seek to provide our clients with the highest-level quality and service.
Whether you are a private homeowner looking for a paving and driveway service or a large commercial landscaping contractor, the team at M&C Driveways Ltd. will make sure you receive the same standard of highest quality and expertise.
We are experts at paving and driveway services in Buckingham, Brackley, Banbury and surrounding areas. Design-wise, the driveway can be laid in any pattern you desire, from linear style to circular, and even random.
Either choice, our experts will ensure that your paving and driveway are designed with the utmost aesthetic and elegance in mind, developed to add value to your home.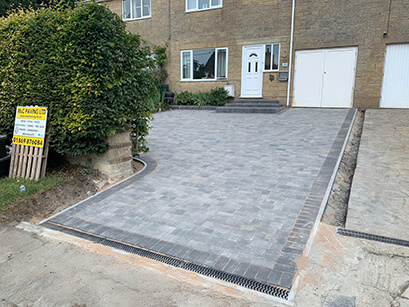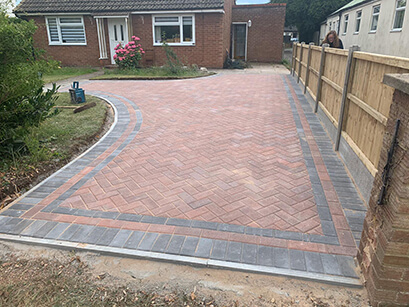 In fact, a well-designed driveway is a perfect way to add an extra aura of beauty to your home. As such, a beautiful driveway can bring the sunshine in, and let your family enjoy the house again like it is a new one. We can help you with all types of paving and driveways:
Concrete Driveway
Asphalt Driveway
Brick Driveway
Gravel Driveway
Dirt Driveway
Crushed Stone Driveway
Cobblestone Driveway
Crushed Basalt Driveway
Recycled Glass Driveway
Green Lawn Driveway
Let our team help you to visualise the ideal paving for you, no matter where you are located: Buckingham, Brackley, Banbury and any of the surrounding areas covered by us.
Beyond our power of geographical coverage, we also add an extra layer of quality through the extensive range of materials we use: limestone, granite, slate, travertine, york stone, sandstone, concrete, or natural Indian sand, we have them all.
Our paving services start with an overall design stage that is then moved to the construction stage. At that point, we use only high-quality materials assured to last a lifetime. Once the courtyard's paving is done and finalised, our team will cut the grass around the paved area and raise the bed of flower to create better-looking gardens for our clients.
As an extra service we provide to our clients, in individual cases of unfavourable weather conditions, we'll make sure your driveway is taken care of. This free patio and pathway service is provided by using a high-pressure water jet to clean the extra layers of dirt, stains and algae growth.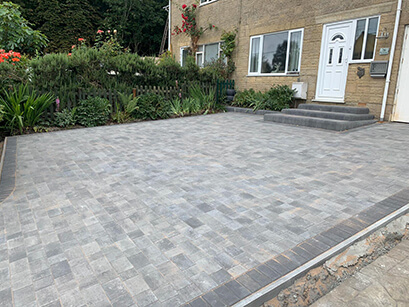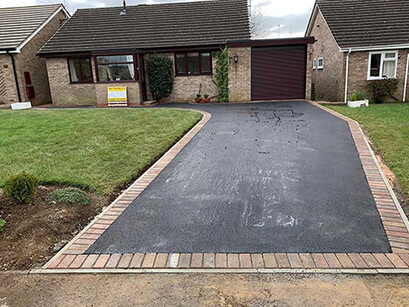 Here at M&C Driveways Ltd, we firmly believe that only by putting you, our customers, first, we can become the best.
That is why we actively listen to your needs and model our business around you. So far, this is how we have achieved the highest standard of any paving and driveway services, and the excellent customer care and support.
Our extensive expertise allows us to cater to some of the most demanding customers; from private homeowners to estate agents, and from city councils to housing associations, we've got them covered with great success.
No matter if you are a private landlord, run a charity organisation, a lettings agent company, layers, doctors, or estates management companies, our vision and mission here at M&C Driveways Ltd, has always been the same: to help you transform your property into a friendly, welcoming, and safe environment by providing you with the highest quality services.
If you aim is to find a reliable company that can refresh your property, inside out, look no further! Our team of highly qualified experts will deliver all paving and driveway services in a timely professional manner as we believe in running the business in partnership with our customers.
You are not a client, but a partner to us, a member of the M&C Driveways Ltd. family.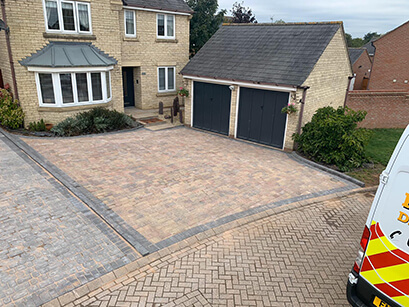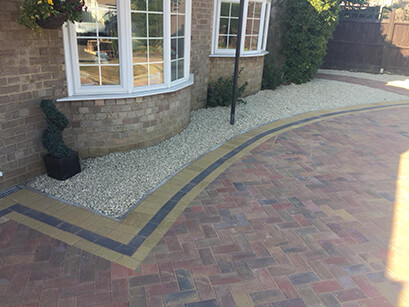 For that, we'll delegate a project manager only to your business, to oversee all the work required by your property. This approach means you have only one project manager as the vital point of contact, regardless of your needs: invoices, materials, expenses, and so on.
Regardless of what your budget is, and if your enquiry relates to own home, public or private garden patios or pathways, outdoor patios, pub patio, business patios, feel free to contact us today for a no-obligation, free quote.
You can find more info about our paving and driveways services on the Trustatrader website.
M&C Driveways Ltd. is offering amazing customer support, price match, no upfront payment and 5 years warranty on any job.
All work is guaranteed for 5 years and no upfront payment needed.